Colleen Zea, JD, CEDS
After a short stint as a solo-practitioner in Vermillion, South Dakota, Colleen joined Computer Forensic Resources, Inc. as a staff attorney and computer forensic consultant in May 2011. Two years later, she obtained the designation of Certified Electronic Discovery Specialist (CEDS) by passing an examination covering 15 major areas of electronic discovery.
Colleen's role at CFR is always evolving. From electronic discovery consultation to assisting with legal strategy in both civil and criminal cases involving technology and digital forensics, she is best described as a "legal utility player". Her legal knowledge, creativity, and common sense are considered a few of her strongest attributes.
Colleen passionately believes that all legal issues involve some aspect of technology. Because of this, she dedicates as much time as she can to continuing education to ensure that she has extensive knowledge that is indispensable to the success of fellow attorneys that seek her assistance.
Licensure & Certifications
Logikcull Certified Culler - January 2018 - Present
Certified Electronic Discovery Specialist (CEDS) - May 2013 - Present
State Bar of South Dakota
Education Background
The University of South Dakota School of Law (2008; Juris Doctor)
The University of Texas at Austin (2003; Bachelor of Arts in Psychology)
O'Gorman High School (1999)
Specialized Training Highlights
The Sedona Conference

eDiscovery Negotiation Training: Practical Cooperative Strategies (By Invite Only) - Sidley Austin, LLP - New York, NY (Feb. 22 & 23, 2018)

National Institute for Trial Advocacy (NITA)

South Dakota Trial Academy (Scholarship Recipient) - Vermillion, SD (July 2009)
Electronic Discovery Reference Model (EDRM)

State Rules Project (SD) (April 2021 - Present)

ACEDS

CEDS - Certification Task Force - Exam Beta Tester (Nov. 2015)

University Task Force - Team Leader (Jan. - May 2015)
Professional Organization Affiliations
Association of Certified Electronic Discovery Specialists (ACEDS)

State Bar of South Dakota (SBSD)

SBSD - Strategic Planning Committee - Member

SBSD - In-House Counsel Section - Board Member; Member

South Dakota Trial Lawyers Association - Board of Governors

SBSD - At-Large Bar Commissioner (2017-2020)
Sesdac, Inc. - Board Member (term limit reached)
The University of Texas at Austin - T-Association Member (D1 Soccer Letterwinner)
The University of Texas at Austin - Texas Exes Associate Life Member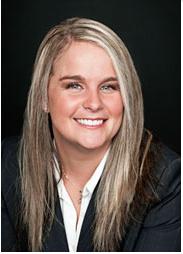 Colleen Zea, JD, CEDS